Awards


Looking for an award... Look no further! Check out this website to get many different options and ideas!



Featured Item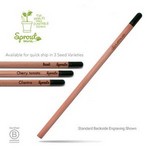 Sprout Pencil
A billboard that grows on. A pencil that grows! An Eco-friendly pencil, seed, and plant marker. Comes in 5 different Herb varieties: Basil, Cilantro, Parsley, Cherry Tomatoes and Mint. Made in USA. 10...

Welcome to Adventures in Advertising Spokane!
Your single source for a wide variety of promotional and marketing needs! Our approach is effective. Our prices are competitive. Our service is exceptional.
If you have any questions, or if you do not find what you are looking for on this site,please feel free to contact us. Thank you and enjoy!
Signature Showrooms