Awards


Looking for an award... Look no further! Check out this website to get many different options and ideas!



Featured Item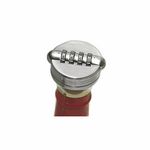 Solid Stainless Steel Combo Liquor/Wine ...
Perfect for securing premium wines and spirits. Locks up a bottle so that only the combination holder can reopen it. Instructions for using and changing the combo are included. 2 3/4" H x 2" Diameter
$14.34 - $17.58
Welcome to Adventures in Advertising Spokane!
Your single source for a wide variety of promotional and marketing needs! Our approach is effective. Our prices are competitive. Our service is exceptional.
If you have any questions, or if you do not find what you are looking for on this site,please feel free to contact us. Thank you and enjoy!